"Replace the invoice for cash "is the functionality of the portal of free transfer of the nieprzeterminowanej invoice with deferred payment to niebankowej company faktoringowej.The notification can be made by buton Replace invoice for cash on the home page, positioned in the left part of the Portal: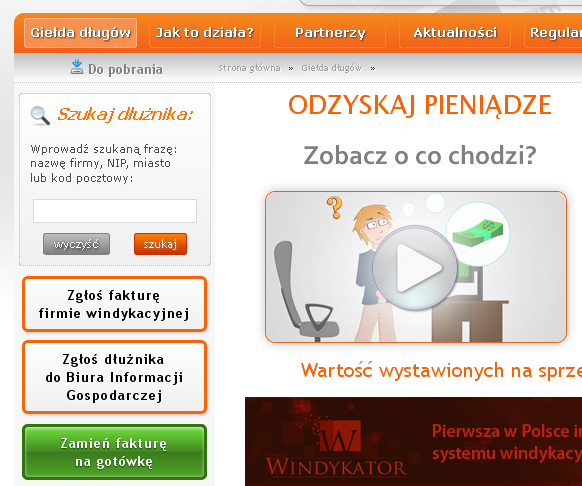 Please select:
If we're going to pass a single invoice to factoring
or take the continued cooperation with the factoring company.
The transfer of a single invoice is made through the form on which the Bill in addition to the data you need to provide some information about your company:

If you want to take permanent cooperation with the factoring company, you must register through the form, on which you want to select as accurately as possible information about your business: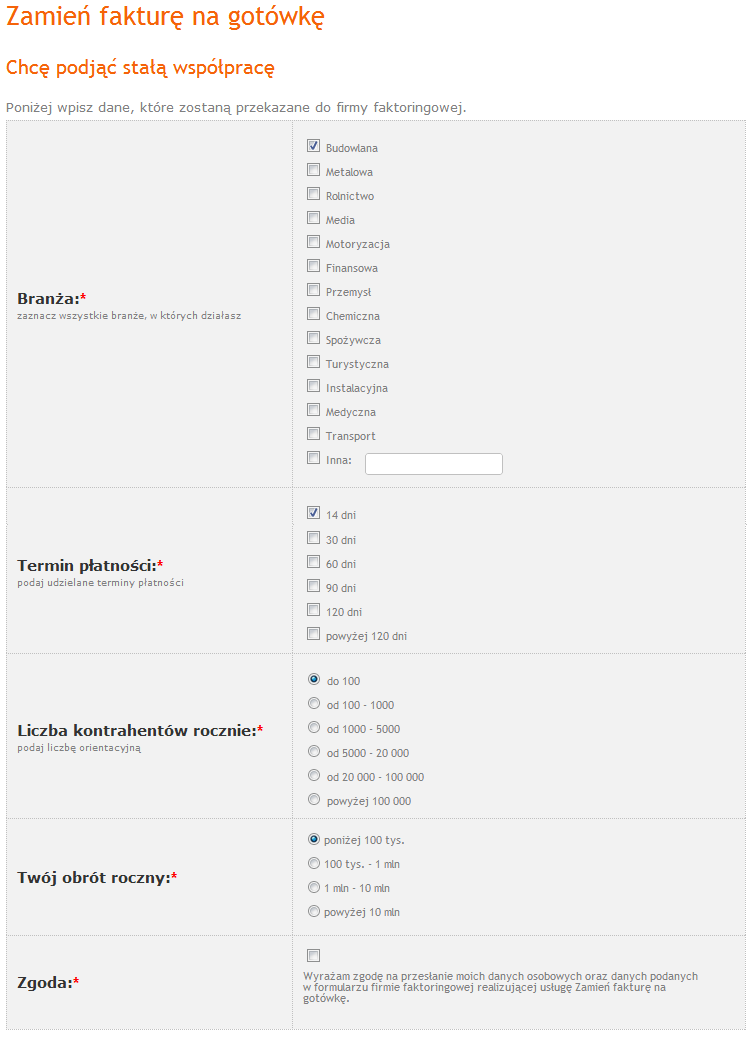 After the approval of the form you will see a map of Polish from the currently cooperating companies faktoringowymi. You must choose a company and confirm the request via the Volunteer.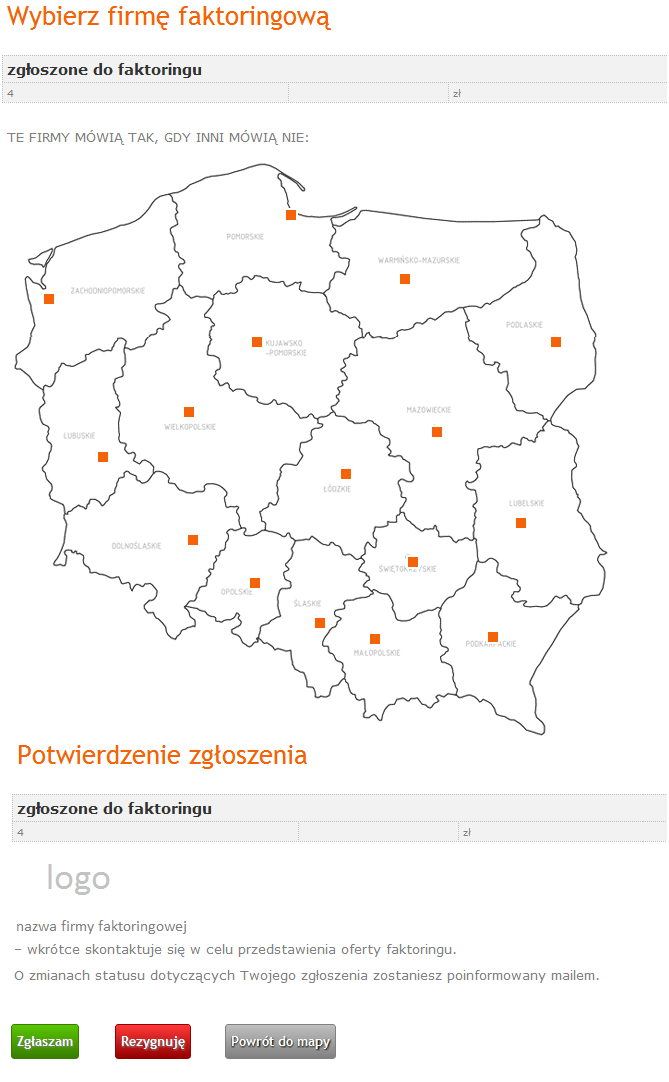 The data have been communicated to the company faktoringowej, which the representative after verification will present details of the deals. About changes in the status of the application you will be informed by e-mail. The list of items declared to factoring is available in the my account» Reported to factoring: