Any debtor whose debt has been put up for sale on the edebts.info portal can be reported to the Economic Information Office . An escrow service, recommended by the Polish Debt Collection Association, will carry out the registration service ( passed through the portal free of charge ). Such notification does not block the possibility of further cooperation with the debtor and other actions to recover the debt, but has a significant impact on the debtor's behavior and ability.
\ n Applications can be made via the buton " Debtors Report to the Business Information Office strong>" located on the home page, in the left part of the portal:
Please select:
Is it possible to indicate a claim previously issued on a sales portal that we would like to report to the Business Information Office
Do you want to indicate the ones you want to report to the Business Information Office?
To BIG, through the portal you can report receivables and data of debtors who are entrepreneurs. The claim must be in the amount of more than 500 PLN, and since the date of payment has passed at least 60 days.
The issuance of a new claim is made through a standard form of receivables for sale:
If you would like to report a debtor and a related claim from a former account on the portal, under My Account » Issued receivables , select items to submit and use the button under the Report to BIG table, or select the possible action:
Then you will see a map of Poland with the currently cooperating companies that will carry out the process of reporting the debtor to the Economic Information Office. Select your business and confirm your BIG debtor's request by selecting the Report button.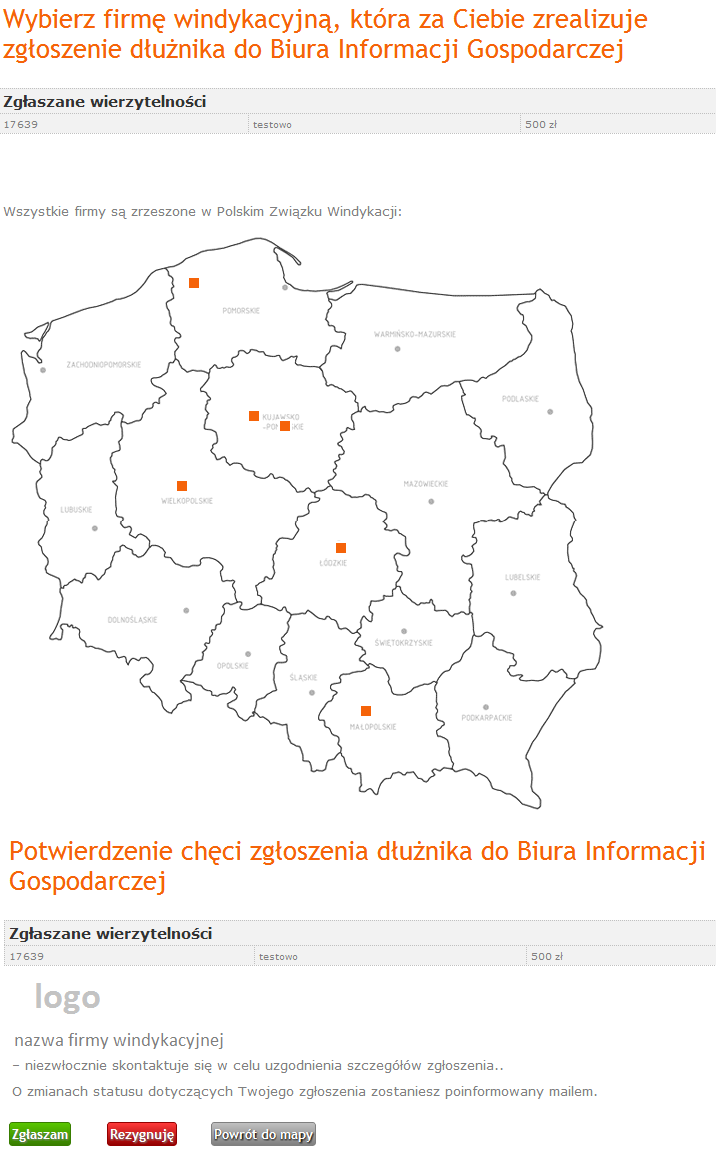 Debt and data of the debtor were transferred to a selected company from the Polish Debt Collection Association. The representative of the company after the verification of the data will provide details of the offer. You will be notified by email about change of status . The list of receivables and debtors that have been forwarded to BIG is available under the My Account » Reported to BIG :